Coating Sales
Engineering
Construction-related
Coating Sales
We work closely with clients to deliver exactly the quantity of product they desire and at the right time, doing so at their target quality and budget and meeting their environmental concerns. We are equipped to propose brand new coatings, coating techniques, equipment, and processes for your workflow. We link business and people with each other in order to support the optimal develop of the coatings you seek.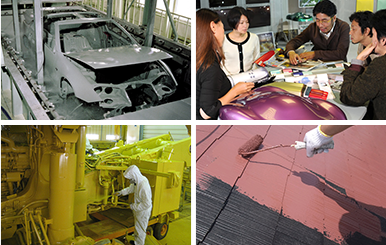 Engineering
Our team of engineers with vast experience and knowledge in paint and paint engineering will provide support in installation of paint equipment, production ramp up, and continuous process improvement in order to satisfy your requirements in quality, productivity, cost, lead time, and others.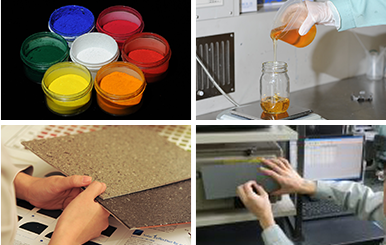 Construction-related
Ueda & Co., Ltd. has expanded its business scope to include construction painting, construction repairs, installation of coating equipment, and other paint sales related fields, and has been providing services to wide range of customers including overseas locations.